The GDi Ensemble for Smart Agriculture is a platform based on digital transformation and GIS that uses the latest technologies to support today's emerging industry, modern agriculture.
About Us
GDi ESA is the most extensive smart agriculture management platform, consisting of desktop and mobile applications that enable smart farms to manage, help and improve daily workflows. The digitalization of the agriculture field creates huge amount of data, which improves the process of the precision farming, but because the amount of these data, most of the time it is hard to manage them. The GDi Ensemble for Smart Agriculture (GDi ESA) enterprise resource planning system consists the following modules: Master Data Module, Production Process Management Module, Precision Field Management Module, Data Acquisition and Data Processing Module, Reporting Module. This modular system is coupled with a service package that generates continuously processed data from remote sensing of parcels in the master dataset that can be used in precision farming. Our solution provides complete intelligence to help farmers get the most out of precision farming.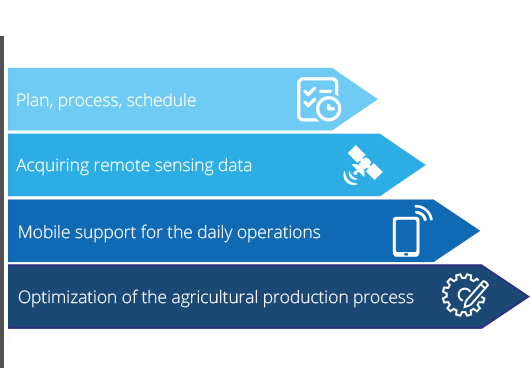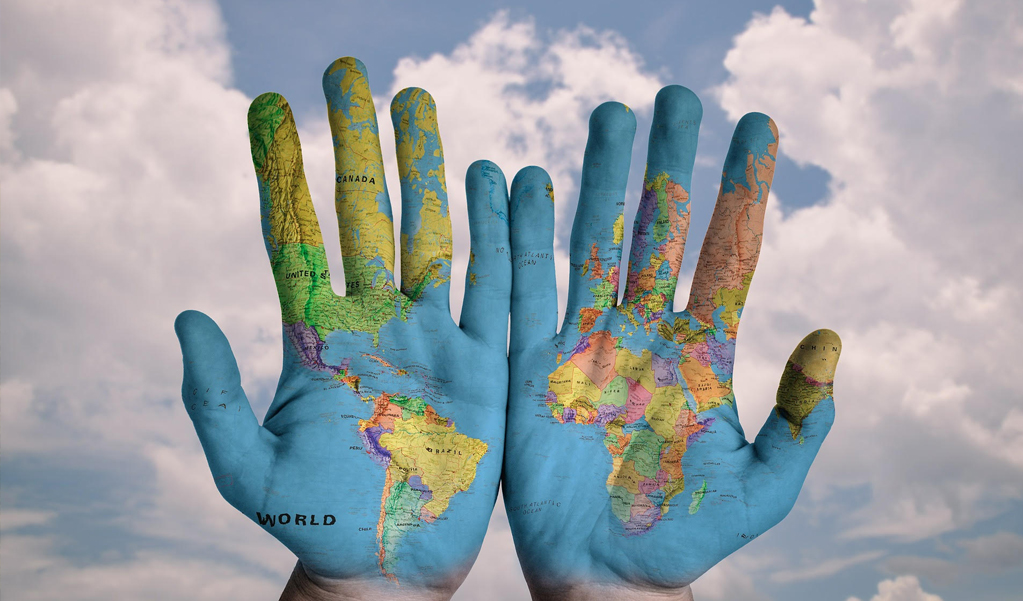 Why GDi?
► Multy-disciplinary international team of experts experienced in delivering customer oriented solutions resulting simple end-user adoption of application

► Leader of producing GIS based application for multi-industry projects

► Experienced Data Production and GIS regional competence center for 30 years

► Successfully digitized the most complex processes in precision farming

► Best practice sharing and localization in 12+ markets

WHO?
►Back office, field workers, farm managers and sub-contractors

►Easily coordinate field workers and sub-contractors

►Ready to use data for farmers


WHAT?
►Farm and front-mounted vehicle, parcel and input register

►Imagery analysis and inland water management

►Corp yield mapping, data variable spraying, geostatistical analysis, data cleansing
WHERE?
►GDi ESA can be used on any device at any location

►Geographical monitoring, parcel record

►Simple geographical data visualization
WHEN?
►During planting, harvesting, spraying, fertilization

►Time and work reporting

►Work order tracking


Cost Reduction, Customer Satisfaction
Transparency of resource utilization, quality and overall efficiency
Reduce amount of time
Cost effective workflows and reducing business risk
Increase competitive advantage
Managing insights to increase competitive advantage over competition via improved efficiency
Reduce down-time and data loss
Organize and analyze near real-time
Increase awareness and support daily decisions
GDi ESA help to ensure the best decisions at any point of view
GDi Magyarország Kft.
Telephone: +36 1 428 8040
E-mail: sales@gdiesri.hu
Adress: 1134 Budapest, Váci út 33., 9. em.
Entry/Post adress: 1134 Budapest, Váci út 33., V33 Irodaház, "A" épület, 9. em.